Greetings,

I am Marius Morra, the CEO of TOKERO, and I am delighted to present to you our Q2 Quarterly Report.

This report encapsulates the remarkable progress and achievements we have made during this dynamic quarter in the world of crypto. It is a testament to the dedication and hard work of our team, as well as the continuous support and engagement from our valued community.
Firstly, I am thrilled to announce that TOKERO has been awarded the prestigious title of "Best Crypto Exchange Platform in Romania" at Crypto Expo Europe. This recognition is proof of our commitment to excellence and the trust our community has placed in us.
We are honored to receive this prize and it serves as a testament to the hard work and dedication of our team. We would like to express our sincere gratitude to our users and supporters who have played an integral role in our success. This achievement further solidifies TOKERO's position as a leading player in the Romanian crypto industry and motivates us to continue delivering exceptional services to our valued users.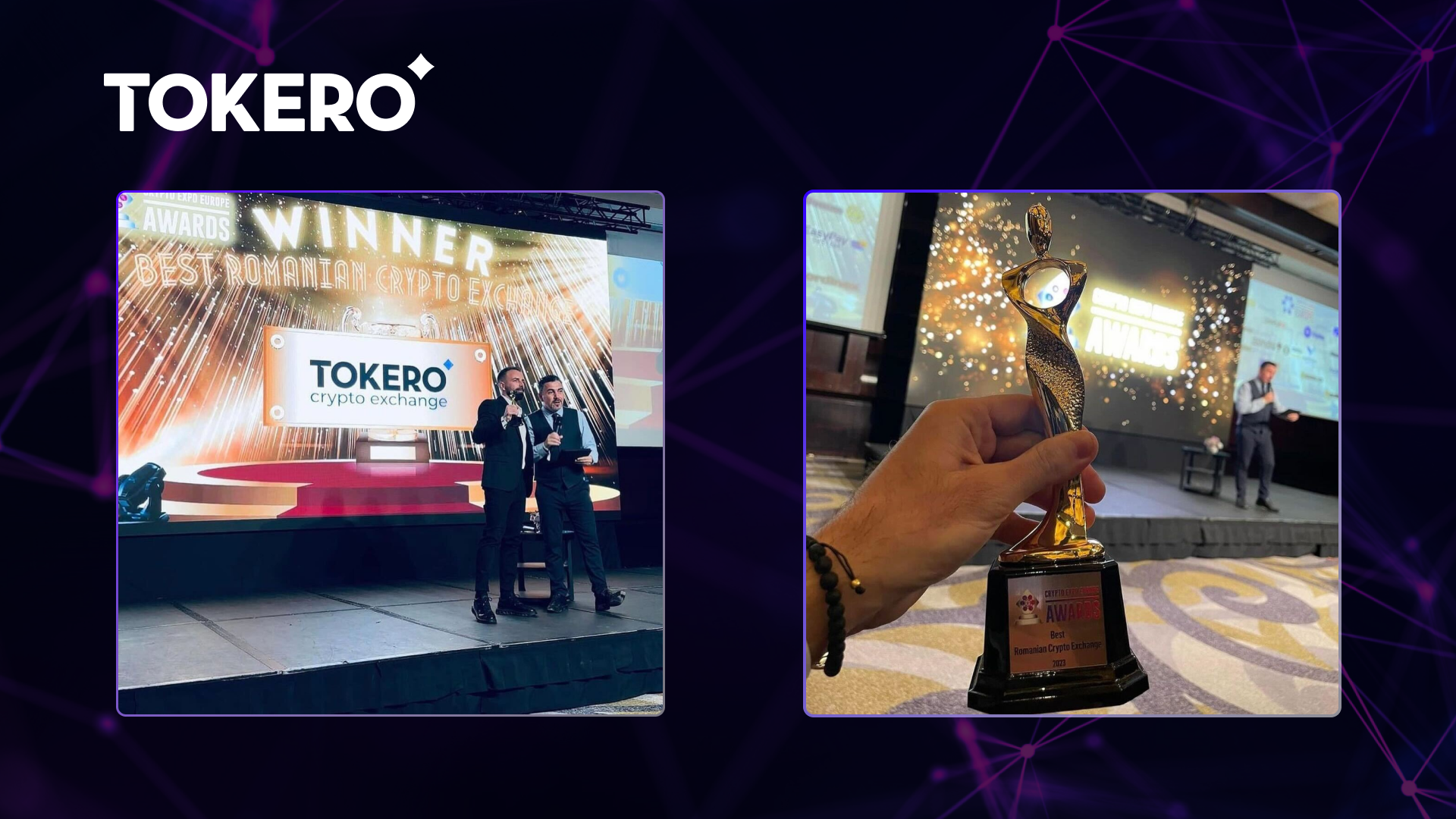 In addition, TOKERO had the privilege of participating in some of the most prominent crypto conferences in Eastern Europe. We were thrilled to be a part of events such as NFT Bucharest, Crypto Expo Europe, Introduction to Blockchain & MultiversX, and various other online conferences. These conferences provided us with valuable opportunities to connect with industry experts, showcase our platform, and stay up-to-date with the latest trends and developments in the crypto space.
It was an honor to be among such esteemed professionals and enthusiasts, and we are grateful for the knowledge and insights gained from these enriching experiences.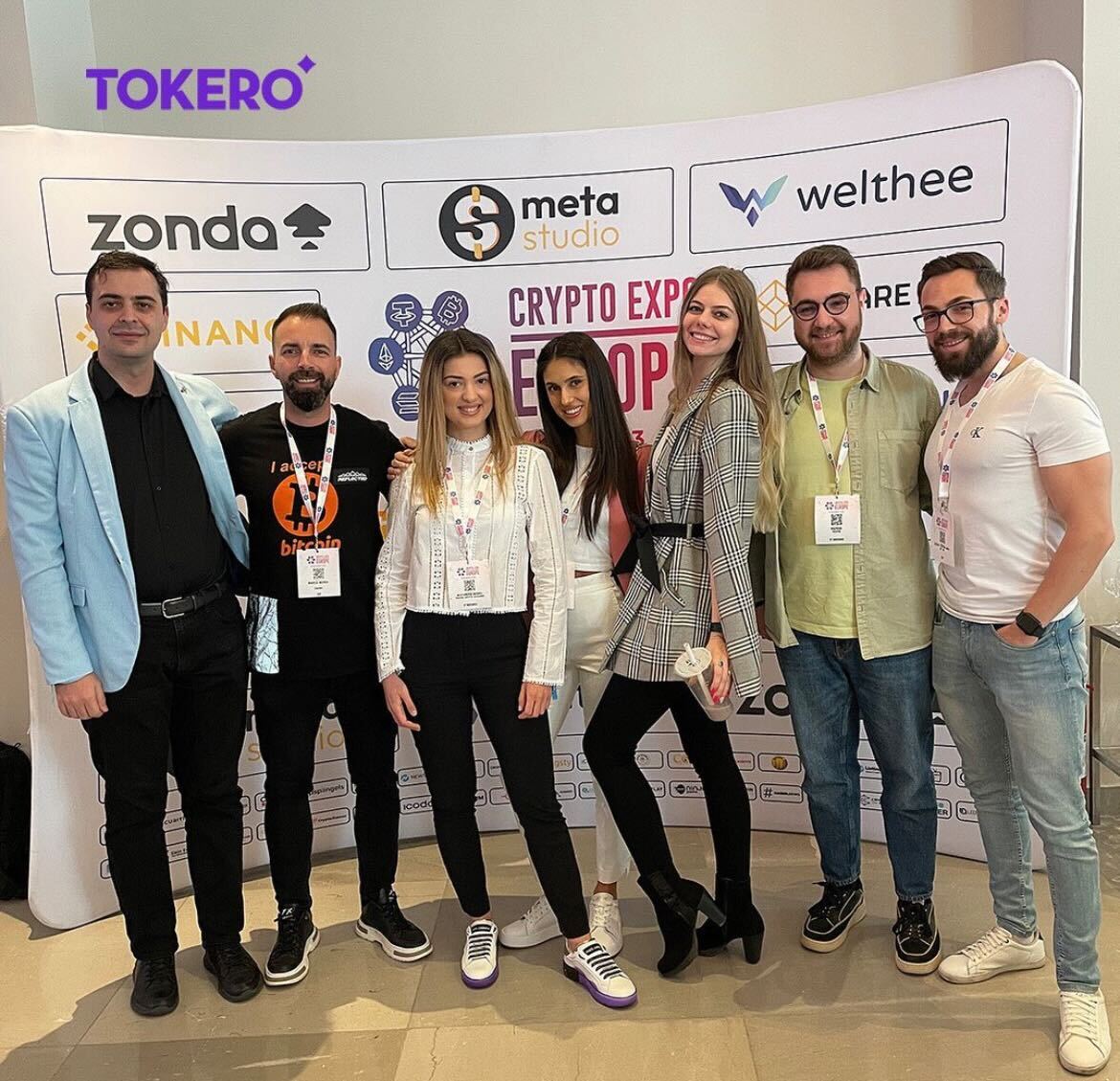 We are thrilled to announce the listing of several new tokens on the TOKERO platform, expanding our offerings and providing you with even more trading opportunities. You can now trade these tokens in pairs with USDT and EUR, giving you flexibility and convenience in your trading experience. What's more, we have made it easier than ever to acquire these tokens by offering direct purchases with your credit/debit card or through bank transfers.
The newly listed tokens include a diverse range of options such as $GMX, $ARB, $INJ, $CHZ, $AXS, $SNX, $SUSHI, $DAO, $CRV, $CAKE, $BLUR, $MANA, $SAND, $NAVI, and $ZPAY. With this expanded selection, you have more opportunities to diversify your portfolio and explore exciting investment possibilities. Stay tuned as we continue to expand our token listings, providing you with a comprehensive range of choices to meet your trading needs.
In order to continue delivering top-notch services and support to our valued community, we have expanded our team by bringing on board a talented group of specialists in the crypto field. These new additions to the TOKERO team bring a wealth of knowledge and expertise, ensuring that we stay at the forefront of industry trends and developments. Their skills and dedication will further enhance our ability to provide you with the best possible trading experience and comprehensive support whenever you need it. We are excited to have these talented individuals join our team and look forward to the valuable contributions they will make in helping us achieve our mission of empowering you in the crypto world.
We are thrilled to announce our latest collaboration with Cristina Gheorghitoiu, an esteemed coach and consultant who brings a wealth of experience and expertise to the table. With her extensive background as the former General Manager of OLX, Cristina brings a deep understanding for business growth that will have a great impact on our team!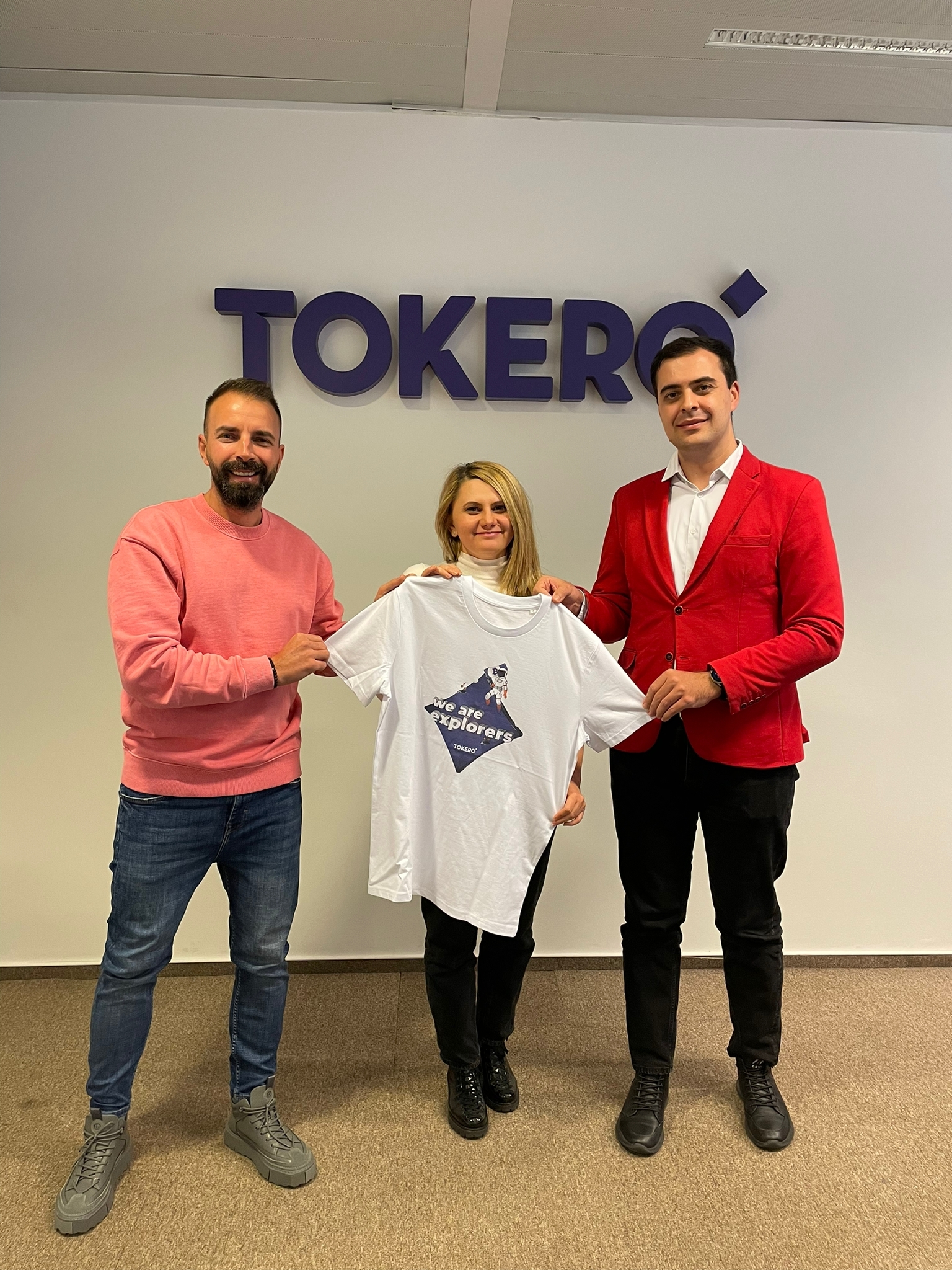 Last, but not least - We are happy to announce the launch of our first-ever Zealy Sprint! This exciting initiative is designed to engage and reward our community members who love challenges and earning rewards.

Participating in the Zealy Sprint is simple: complete a series of quests on our platform to earn XP and climb the leaderboard. The top performers will have the chance to win a share of the impressive Prize Pool of 700 USDT!

Whether you're a seasoned crypto enthusiast or just starting your journey, the Zealy Sprint is the perfect opportunity to showcase your skills, educate yourself and be rewarded for your efforts. Don't miss out on this thrilling competition - join the other 1500+ questers on this adventure!

In conclusion, the second quarter of this year has been filled with remarkable achievements and exciting developments for TOKERO.
We are incredibly grateful for the ongoing support and trust of our users, and we look forward to embarking on new adventures and achieving even greater milestones in the future. Stay tuned for more thrilling updates and opportunities on TOKERO as we continue to revolutionize the world of crypto together.
Thank you for being part of our journey!
Best Regards,
Marius Morra - CEO TOKERO