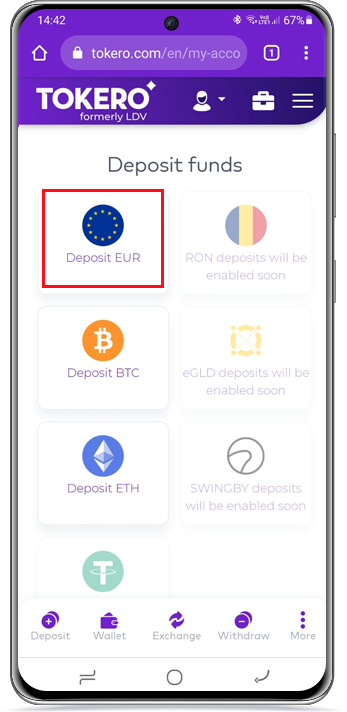 Here is the information needed for the transfer. Do not try to make a cash deposit directly in our account, make a bank transfer, so we need your IBAN to validate the deposit.
You can make the transfer online, using the online banking access solution of your bank, or at its headquarters, on paper.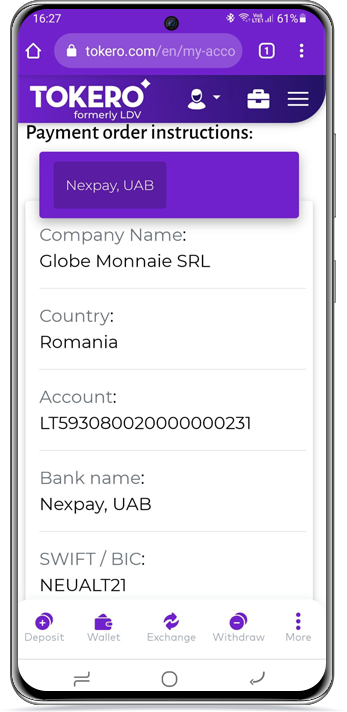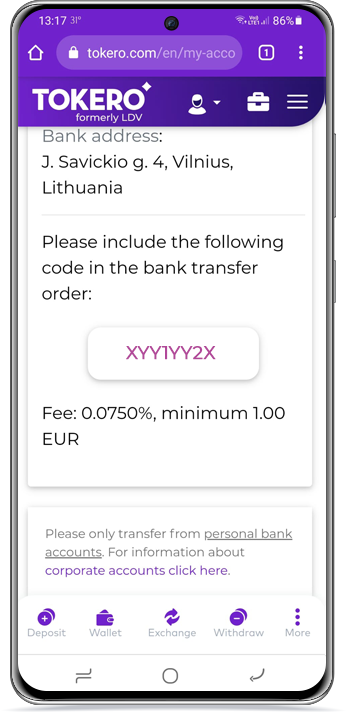 The deposit is made by bank transfer (PAYMENT ORDER) which takes on average 6-8 working hours or even 20-30 minutes if the funds are sent from Revolut.
When the money reaches us, your balance is automatically credited and you will receive an email informing you of this.
The amount transferred on the Tokero platform will be found in my Funds - balances: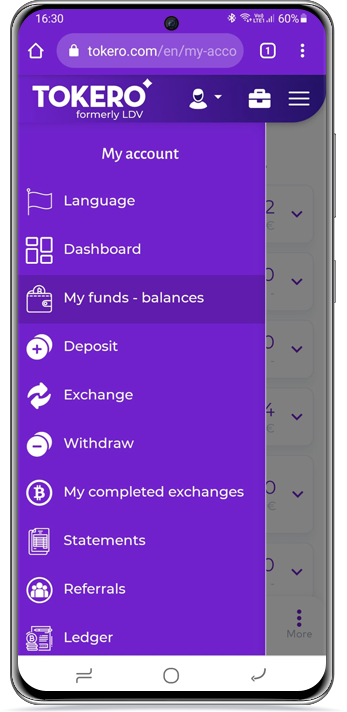 2 The next step is the exchange between fiat and crypto that you can do at any time: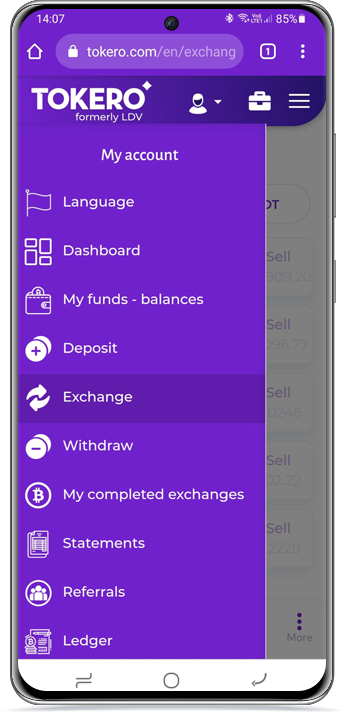 2.2 Select Buy for the cryptocurrency you want to buy (ex: Bitcoin):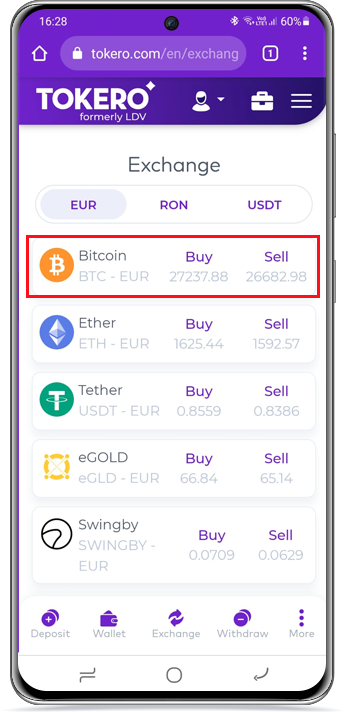 2.3 Enter the amount you want to consume and then select [Buy Bitcoin]: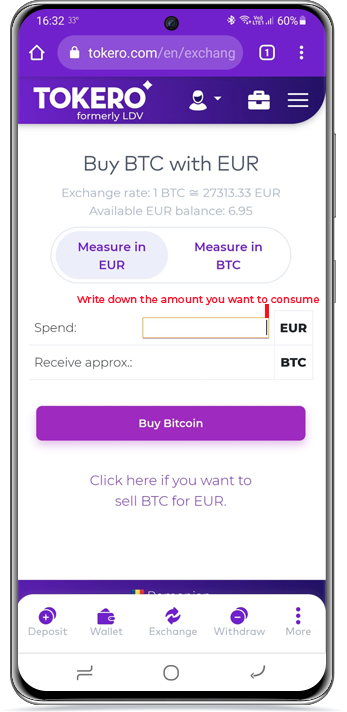 2.4 Select [Confirm and Execute Order]: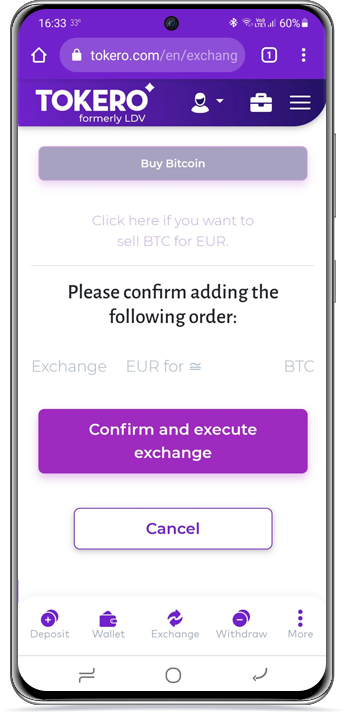 You can keep the cryptocurrencies purchased on the platform in your own wallet or you can transfer them to other wallets.