Important
If you do not have an account on the Tokero Crypto Exchange platform, please visit this page in order to see how to create one.
To make a transfer from Binance you need to follow the steps below: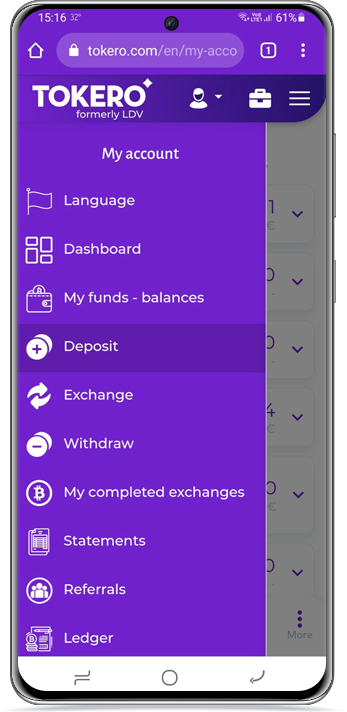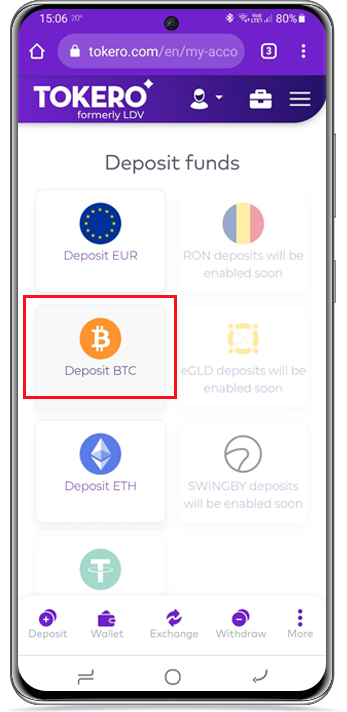 Here is the information needed for the transfer. You will use this information when you will reach step 5: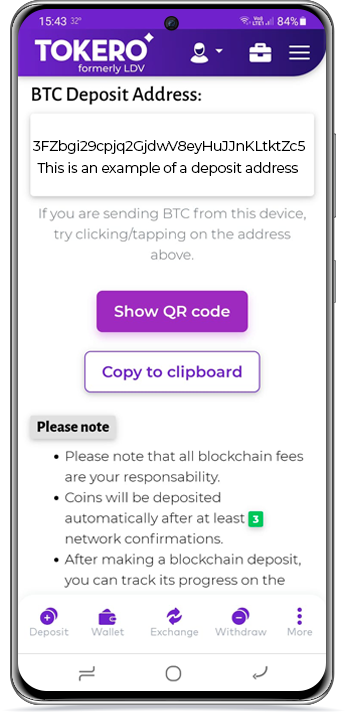 3 Open the Binance app on your phone and select [Wallets] from the bottom menu: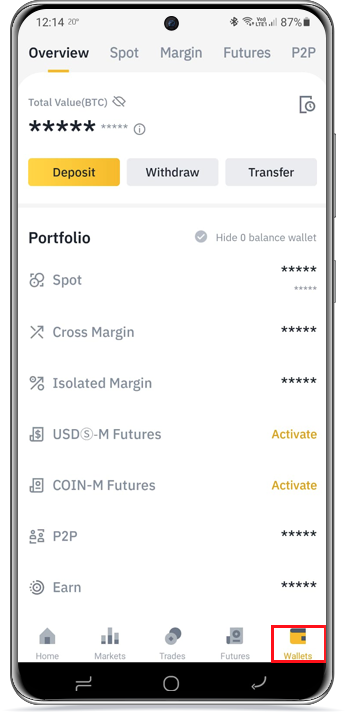 4 Select [Spot]. Choose the cryptocurrency you are going to transfer (BTC).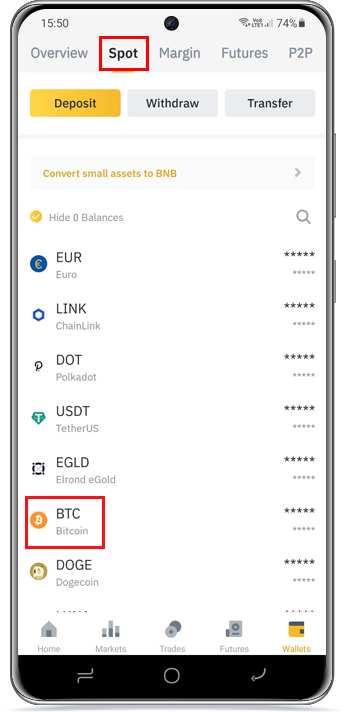 5 Select [Withdrawal].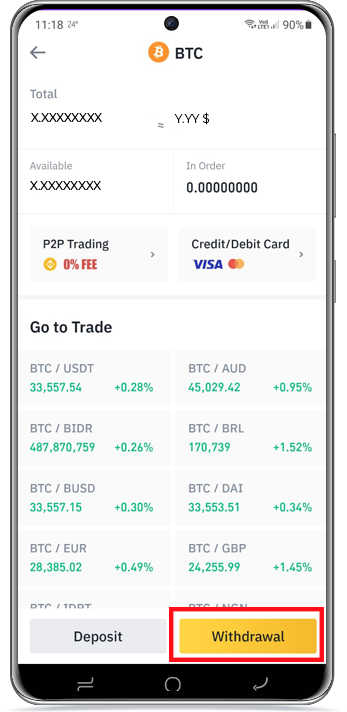 Here you will need to enter the information from step 2 and the amount you want to transfer. Select [Withdrawal] to continue.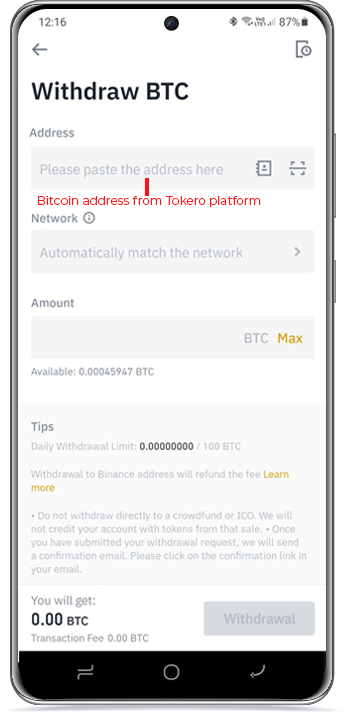 6 Make sure the information you entered is correct and then select [Confirm]: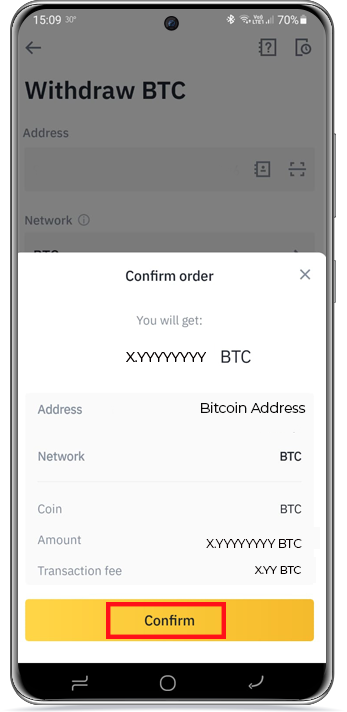 7 Follow the on-screen instructions to verify and approve the transaction.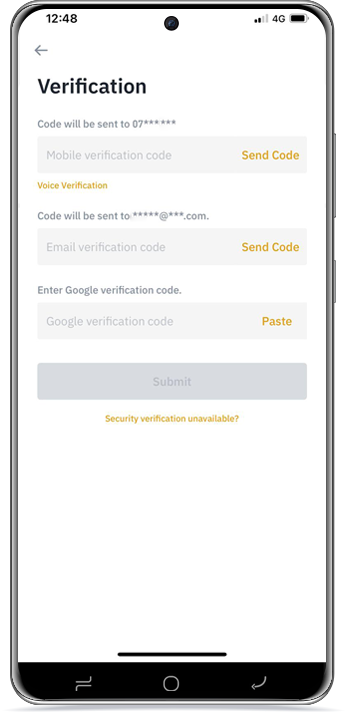 8 The withdrawal request has been sent. After its confirmation, the amount transferred to the Tokero platform will be found on your funds - balances page: