Buy and sell digital assets.
FAST, EASY and SECURE.
At TOKERO, our mission is to make crypto accessible to everyone in a simple, fast and safe way.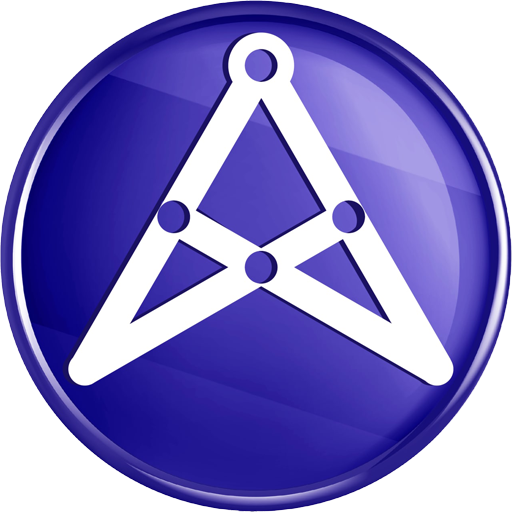 PROJECT OVERVIEW:
Atlas Navi is a Drive to Earn A.I. navigation app that uses your smartphone camera to analyze the road in front of you and automatically detect traffic in each lane, road construction, accidents, potholes, free parking spaces and more, automatically, all the time. It reroutes drivers based on all this information to save driving time. It also pays you a small amount for each mile you drive.
Research shows that drivers waste an average of 54 hours per year completely standing still in traffic and it's getting worse every year. There is a clear need to have real time "eyes" on the road which can better detect and anticipate traffic congestion and unsafe driving conditions.
The app adds an innovation layer compared with existing navigation apps, leveraging computer vision algorithms developed in-house to better understand traffic and "see" the road ahead. The app has been developed over a period of two and a half years by the Romanian development team led by George Grama, the company's CEO, an experienced entrepreneur in the mobility / ride-share / taxi applications space, a co-founder of Star Taxi, one of the most popular Romanian taxi apps.
Having a development stage of over 90%, with real life tests being performed by the team over the last few months, Atlas Navi is well positioned disrupt the navigation app market.
Atlas Navi has a built-in cryptocurrency token called $NAVI, which underpins the entire app economy.
The following innovative features are part of the unique proposition that Atlas Navi brings:
Video Recording of the trips, stored in the cloud
Live Stream your trip with anyone in a browser
Group Trips - track group members on a long trip
Multi-Stop trips - with "most-efficient" route
Driver Score - improves driving habits
Maintenance Alerts – insurance, inspection, road tax expiration alerts
NFT Car Garage - own cars on the blockchain, see and showcase them as 3D NFT models to others in the app
The app has a freemium business model, free to use but with premium paid features.
The 3D NFT vehicles are licensed with full rights to mint them as NFTs. They are modeled and approved by the car manufacturers and are in limited supply with a rarity model that mimics real life availability of these vehicles.
Your 3D vehicle will earn rewards for each mile driven in the real life with Atlas Navi. Since the app generates a lot of data useful for other drivers, some users will be paying for the premium features (with fiat or $NAVI). The per mile reward is linked to the type of vehicle you have in the app.
The vehicles can be customized, upgraded, repaired, refueled and shown on the map for other users to see or played in a drag racing game.
An extra component is the Brand Ambassador NFT, which earn 50-60% percent of all vehicle sales on the platform for that brand. The Brand Ambassador positions are in very short supply.
TOKEN UTILITY:
Atlas Navi has its own $NAVI token, on the BSC blockchain, which has the following utility use cases:
Premium features of the Atlas Navi Drive 2 Earn app:

Users can use the navigation free of charge, with some premium, optional features.

Premium features can be paid with fiat (USD) subscriptions or crypto / $NAVI tokens. If paid in FIAT, Atlas Navi will convert all these revenues in $NAVI tokens, buying from the open market for the same value as the fiat received that day. If user already has $NAVI, they can pay with them for the premium features.

Drive 2 Earn Rewards:

Users must purchase vehicle NFTs with $NAVI if they want to earn higher rewards for each mile they drive. Since available $NAVI supply will be very limited in the beginning due to the aggressive vesting schedule with daily linear release over 18 months, users will have to buy $NAVI on the open market to be able to buy NFT vehicles. This will push the price of $NAVI upwards even after listing and long after it.

Rewards are counted in miles driven, as points in the app.

They have a stable coin like value: for example only -> the first 50 million miles have a reward of 0.10 / mile, next 10 million miles have 0.05 / mile and so on. They can be exchanged for $NAVI inside the app whenever the user wants, based on the best $NAVI price available that day. The user can then choose to spend the $NAVI tokens for upgrades to their vehicles, repairs (vehicles need refueling / recharging + maintenance regularly based on how many miles they drove = acting as a value sink for the project). They can also sell $NAVI for stable coins on the open markets.

3D vehicles NFTs:

$NAVI can be used to acquire vehicle NFTs, to repair, upgrade, refuel, maintain the vehicles in the user's garage.

Brand Ambassador NFTs:

$NAVI can be used to acquire Brand Ambassador NFTs, which entitle the owners to 50%+ of the revenues from the vehicles sold under that brand each month.

Racing Game:

$NAVI can be used to participate in the drag racing game where users compete against each-other, and the winner is decided based on skill + vehicle + upgrades made to the vehicle. The game will be developed separately 6 months after IDO.

DAO / Voting rights / Auto Clubs:

Token holders can vote on what vehicles to be released next, what features to be developed next; can organize themselves in virtual and real-world Auto Clubs with paid / free events (paid in $NAVI) for participation.

Vehicle Manufacturers

can offer awards, invites, experience days, test drives for new vehicle releases to the users who have the most NFTs of their brand for example, or their brand ambassadors. To get access to this data, they will have an AD Account, where they can post such offers to the community / intended audience. To post, they will need to spend $NAVI tokens acquired on the open market.

Smart City Administrations:

some smart city initiatives are interested in purchasing some of the data generated by the A.I. They will be able to do so by topping up their account with $NAVI tokens from the open market and using them for the data they need.

Fleet / Dispatching Accounts:

Atlas Navi features a built-in dispatching / fleet management / driver monitoring / tracking solution for fleets with multiple vehicles. This is a paid feature most likely to be used by corporate users. It features the advanced navigation / route optimization / multiple-stop options desperately needed by couriers, delivery vans and truckers worldwide and unsatisfied by current applications. This feature will be paid in $NAVI tokens acquired on the open market. This module already exists and works well as it is part of our legacy software currently used by over 25.000 drivers worldwide.

Independent designers

can develop 3D models of concept vehicles which they can sell and be rewarded in NAVI tokens.

Access to brand experience days

where new vehicles are unveiled or available for test driving exclusively to the Brand Ambassadors.

Liquidity Farming and Staking

mechanism are also available for the $NAVI token.
DEVELOPMENT STAGE:
Mobile app development (spent 2.5 years):
Atlas Navi apps already built on Android and iOS with 90% of functionality available. We have been testing the apps for over 6 months internally to make sure they work. Being a real utility navigation app relying on computer vision (A.I.) analysis of the video feeds from the smartphone cameras, we had to make sure the huge data generated by the real time detections of traffic, potholes, accidents, road construction, available parking spaces (and others) integrates perfectly.
The team can invite anyone to test the apps anytime and have performed quite a few live demos. We have also run live tests comparing Google Maps, Atlas Navi, Waze and others to showcase differences.
Blockchain Development:
We are in the final stages of integrating the wallet connect feature in the mobile apps so users can link the wallets from which they will buy $NAVI tokens to their app account + NFTs owned + rewards. Smart contract is also being worked on in the next few weeks followed by an audit from Certiq.
NFT Licensing:
Atlas Navi has secured licenses for over 350 3D models of realistic vehicles with real life brands through a licensing company. The team is also actively engaged in conversations with the licensing and commercial departments of multiple vehicle manufacturers from top 10 world vehicle producers.
Atlas Navi aims to establish partnerships with at least three car manufacturers before July, to:
License vehicles directly from them
Become the ideal outlet for them to sell virtual goods
Obtain support as the first Drive to Earn mobile app with licensed vehicle NFTs
Coordinated marketing efforts
Brands can offer unique experiences to Atlas Navi users: test drives, vehicle launch events, experience days (to their most loyal fans from Atlas Navi who have bought the most NFTs of that specific brand).
Conversations are going very well and, depending on their timeframe, Atlas Navi expects direct partnerships with all top 20 car manufacturers before the end of the year.
App and rewards economy:
Atlas Navi is currently under review and audit from www.machinations.io - a startup that audits and certifies if the app / game economy is sustainable and resilient to abuse from users, especially making sure the overall app economy is NOT a Ponzi scheme constantly relying on new users joining the ecosystem.
Intellectual Property:
We are in the process of filing several intellectual property patents in the US and EU for the developed technology. We are working with two law firms in the US for this and expect to have preliminary patents issued in the next few months. This means the patent is under review for a couple of years but allows protection of our concepts 6 years prior to the application and after applying.